Gravity Roller (light-duty roller): This product is used in all kinds of industries: manufacturing lines, assembly lines, packaging lines, conveyor idler machines, and logistic stores.
Roller conveyors are a versatile option that allows for objects of various sizes to be moved quickly and efficiently. We're not a catalog-based company, so we're able to tailor the width, length, and functionality of your roller conveyor system to suit your layout and production goals.
Conveyor Rollers
(GCS)Conveyors offer a wide range of rollers to suit your particular application. Whether you require sprocket, grooved, gravity, or tapered rollers, we can custom-build a system for your needs. We can also create specialty rollers for high-speed output, heavy loads, extreme temperatures, corrosive environments, and other specialized applications.
Gravity Roller Conveyors
For applications that require a non-powered means of conveying items, Gravity Controlled Rollers make an excellent choice for permanent and temporary conveyor lines. Often used on production lines, warehouses, assembly facilities, and shipping/sorting facilities, this type of roller is versatile enough to accommodate a wide range of applications.
Gravity Curved Rollers
By adding a Gravity Curved Roller, businesses are able to take advantage of their space and layout in a way that straight rollers cannot. Curves allow for a smooth product flow, enabling you to make use of room corners. Rail guards may also be added for additional product protection, and tapered rollers can be installed to ensure proper product orientation.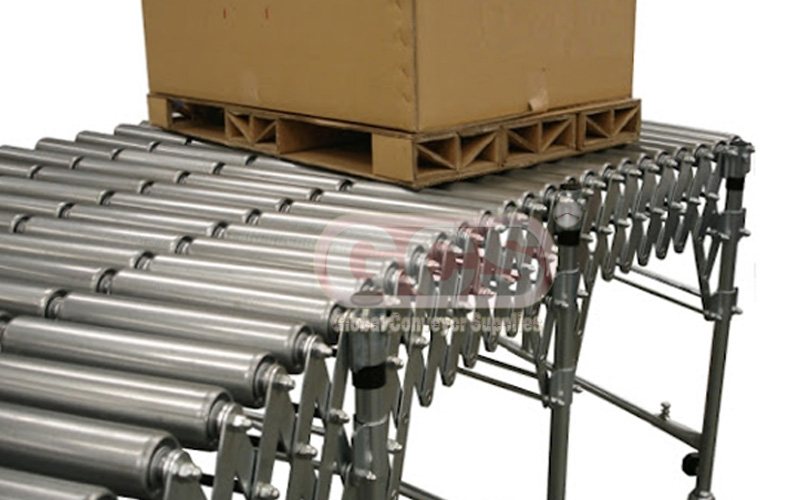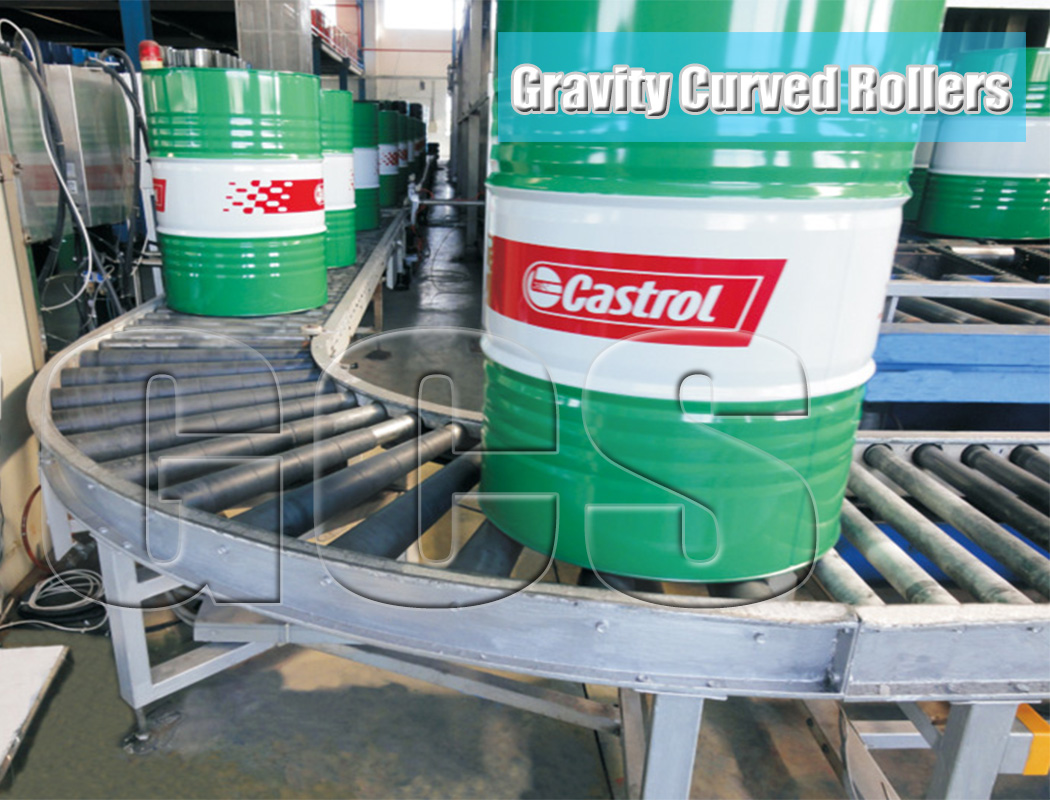 Line shaft Conveyors
For applications where accumulation and product sorting are important, Lineshaft Conveyors are the most popular choice. This type of conveyor requires little upkeep, and also accommodates wash-down applications through the use of stainless, PVC, or galvanized components.
Conveyor roller:
Multiple transmission modes: gravity, flat belt, O-belt, chain, synchronous belt, multi-wedge belt, and other Linkage components. It can be used in various types of conveyor systems, and it is suitable for speed regulation, light-duty, medium-duty, and heavy-duty loads. Multiple materials of roller: zinc-plated carbon steel, chrome-plated carbon steel, stainless steel, PVC, aluminum, and rubber coating or lagging. Roller specifications can be customized according to requirements
The bearing of the Gravity roller
Usually, depending on the application requirements, Divided into carbon steel, nylon, stainless steel, shaft for the round shaft, and hexagonal shaft.
Everything we can do
Our broad range of experience covering Materials Handling, Process & Piping, and Plant Equipment design enables us to deliver complete innovative solutions for our clients. Find out more about the impact and experience we have in your sector.
OEM
A significant portion of our business is providing OEMs with design and assembly support, particularly with materials handling.
GCS is often contracted by OEMs for our expertise in conveyors, pack assist equipment, elevators, servo systems, pneumatics & control as well as project management.
PACKAGING & PRINTING
Our extensive range of materials handling equipment designs has been used in the packaging and printing industry for many years.
FOOD & BEVERAGE
With years of experience in these industries, we have an extensive understanding of food safety, hygiene, and cleanliness standards.
Process equipment, conveyors, sorters, cleaning systems, CIP, access platforms, factory piping, and tank design are a few of the many services we offer in this area. Combined with our expertise across materials handling, process & piping, and plant equipment design, we are able to deliver robust project outcomes.
From conveyors, custom machinery, and project management, GCS has the industry experience to get your process running seamlessly.
---
Post time: Dec-21-2021