Watch the video - it will show the strength of our factory/product development/production / and new product sharing/quality control / you will like it!!
Conveyor roller product show
We are the Global Conveyor Supplies Company Limited (GCS) Expertise + Experience Conveyor Systems Conveyor Roller
Global Conveyor Supplies Co., Ltd.
The fixed belt conveyor is a short-distance transportation machine for continuously transporting materials. It is common transportation equipment used in coal mines to connect downhole operations and on-ground production systems. In the course of use, it has many advantages, such as strong transportation capacity, low power consumption, low work resistance, long service life, etc.
A common piece of mechanical handling equipment that moves the materials from one location to another, this system is known as a conveyor system. Conveyors are especially useful in applications involving the transportation of heavy or bulky materials. Conveyor systems allow quick and efficient transportation for a wide variety of materials, which makes them very popular in the material handling and packaging industries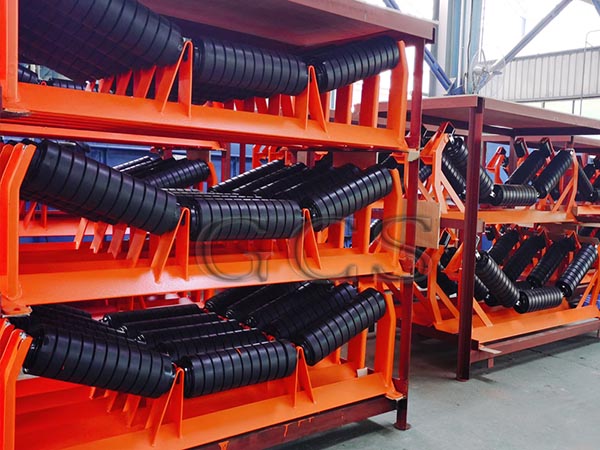 Conveyor Roller Manufacturer,factory In China
As a 45 – year – old conveying equipment conveyor roller manufacturer(GCS) ,We specialize in this field more than 45 years, with the high quality and pretty competitive price.
1. Factory direct with pretty competitive prices
2. Quality guaranteed after the check of QA department
3. OEM order is highly welcomed and easily achieved. All customized requests are available, including customized logo, packaging box, details of products etc.
4. Fast delivery time. 1-2 days shipped out after payment.
5. Professional Team. All members of our team have been in the field at least 3 years with professional knowledge and kind services.
Pipe conveyor roller customer use
Project - pipeline conveyor rollers customer use
Belt conveyor roller customer use
Project - belt conveyor rollers customer use
CNC laser round material undercutting machine
We will use the CNC machine to cut the frame parts of the conveyor system, the good use of mass production is: speed/capacity/production quality is effectively guaranteed.
CNC Intelligent Laser Sheet Feeding Machine
We will use the CNC machine to cut the frame parts of the conveyor system, the good use of mass production is: speed/capacity/production quality is effectively guaranteed.
Tapping thread process machines
Tapping process machines - tapping rollers to achieve high-standard results
Robotic arm welding machine
Robotic arm welding machine - adopts automatic welding to the idler point-to-point to achieve the tolerance due to manual welding. More efficient and precise
Quality testing of products machine
Quality control of idler by GCS,
Product quality control
1, product manufacturing and testing are quality records and testing information.
2, the product performance testing, we invite the user to visit the product in the whole process, the whole performance check, until the product was confirmed after the shipment.
Materials choosing
1, in order to ensure high reliability and advanced products, the system selection is selected for domestic or international quality brand-name products.
2, in the same competitive conditions, our company is not to reduce the technical performance of products or change the cost of product components on the basis of sincere to the most preferential prices available to you.
Video about drum pulley production, from shaft CNC machining, and barrel roll forming, to surface wrapping with ceramic grain rubber.
More bespoke requirements to meet all customer needs.
WhatsApp 86 18948254481
Official website link www.gcsconveyor.com
Contact us at gcs@gcsconveyor.com
Head pulleys The head pulley is located at the discharge point of the conveyor. It usually drives the conveyor and often has a larger diameter than other pulleys. For better traction, the head pulley is usually lagged (with either rubber or ceramic lagging material). Tail and wing pulleys The tail pulley is located at the loading end of the belt. It comes with either a flat face or a slatted profile (wing pulley), which cleans the belt by allowing the material to fall between the support members. Snub pulleys A snub pulley improves the traction of the drive pulley, by increasing its belt wrap angle. Drive pulleys, which can also be the head pulley, are driven by a motor and power transmission unit to propel the belt and material to the discharge. Bend pulleys A bend pulley is used for changing the direction of the belt. Take-up pulley A take-up pulley is used to provide the belt with the proper amount of tension. Its position is adjustable.
Project rollers and roller supports
The long-distance belt conveyor project, roller, and roller bracket finished production
Roller Brackets packing and shipment on site
Workshop loading container records for roller manufacturers GCS
We are a manufacturer of conveying supplies.
Daily order, production, inspection, packaging, and shipping
For more information, sincere to the most preferential prices available to you.
please contact us
Gravity rollers (light-duty rollers)
Gravity rollers (light-duty rollers) are used in a wide variety of industries such as manufacturing lines, assembly lines, packaging lines, conveying machinery, and various roller conveyors for logistics station transportation.
There are many types. Free rollers, unpowered rollers, powered rollers, sprocket rollers, spring rollers, internal thread rollers, square rollers, rubber-coated rollers, PU rollers, rubber rollers, conical rollers, and tapered rollers. Ribbed belt roller, V-belt roller. O-slot roller, belt conveyor roller, machined roller, gravity roller, PVC roller, etc.
Structure type. According to the driving method, it can be divided into power roller and free roller, and according to the layout, it can be divided into the flat roller, inclined roller, and curved roller, we can also design other types according to customers' requirements to meet all customers' needs.
Gravity rollers (light-duty rollers)
Gravity rollers (light-duty rollers) 
Gravity rollers are finished production by GCS China manufacturer
Gravity rollers Conveyor system
Gravity Roller Conveyor Systems from Design/Production/Testing/Production by GCS China Manufacturer
Rollers Track—also referred to as idler rollers—are motion transmission components designed to work with all varieties of tracks. They see use in conveyor systems, cam drives, and a wide range of similar material handling systems. Design/Production/Testing/Production by GCS China Manufacturer
Chain Plate Conveyor from GCS
Chain Conveyor Applications
Chain conveyor systems are robust conveyors for transporting products along production lines. They are suitable for many items that would not normally be conveyed on a roller conveyor. Typical uses are therefore for moving pallets, racks, wood industry containers, and any product with a robust lower surface. They are used in numerous industrial and commercial environments, including warehouses, automotive plants, and distribution centers
Don't you find what you are looking for?
Just tell us your detailed requirements. The best offer will be provided.
Conveyor industry resources for engineers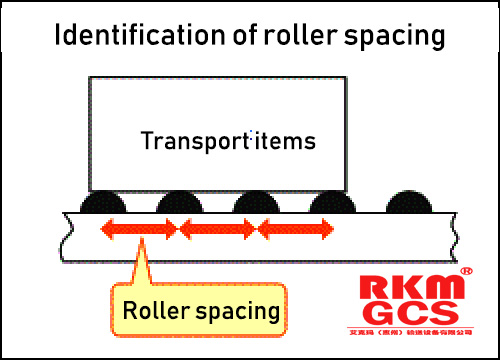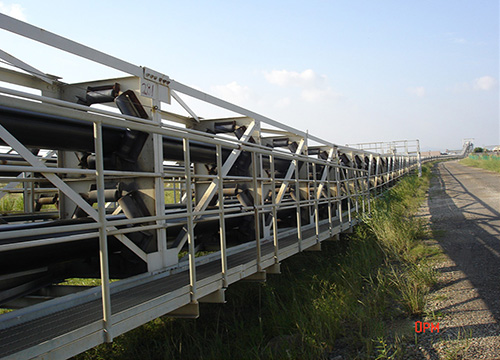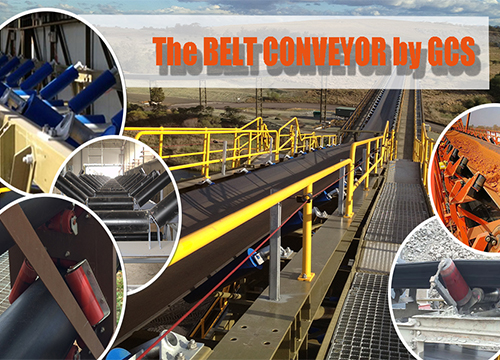 Structural Design and Criterion of Roller Conveyor
The roller conveyor is suitable for conveying all kinds of boxes, bags, pallets, etc. Bulk materials, small items, or irregular items need to be transported on pallets or in turnover boxes.
Pipe belt conveyor and application scenarios
The pipe conveyor has a wide range of applications. It can transport materials vertically, horizontally, and obliquely in all directions. And the lifting height is high, the conveying length is long, the energy consumption is low, and the space is small.
GCS belt conveyor types and application principle
Common belt conveyor structure in various forms, climbing belt machine, tilt belt machine, slotted belt machine, flat belt machine, turning belt machine and other forms.
Contact us for information on idler roller dimensions,conveyor idler specifications, conveyor idlerscatalogue and price.