1. Regular Rubber Coating Types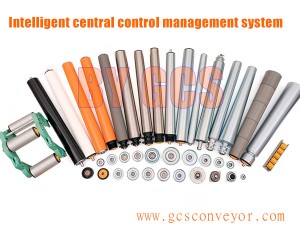 When choosing rubber, you need to consider the chemical resistance, wearing resistance, and antistatic properties. Different equipment has different requirements for rubber, such as printing equipment care more about ink reaction.
There are various rubber types that you can choose, such as EPDM (Ethylene-Propylene-Diene Monomer); PU (Polyurethane); Silicone Rubber; NBR (Buna Nitrile); SBR (Styrene-Butadiene Rubber latex); CR (Neoprene), etc.
2. Production Process of Rubber Rollers
3. Main Inspection Indicators
Roundness
Cylindricity
Concentricity
Straightness
Runout
External diameter
Hardness Shore A
Coating thickness
Surface roughness
Dynamic balancing( G2.5)
4. Rubber Roller 
Technical Specifications 
Dimensions

Length: max12,000mm

Diameter: max1,600mm

Dynamic

balance

Specific dynamic balance

requirements are related to

the working speed of equipment

Runout

Runout is one of the standards to

evaluate the geometrical tolerance

such as roller cylindricity. Usually,

the finished product's runout is

between 0.02mm to 0.05mm.

Surface

roughness

Turning: within Ra1.6μmFine grinding: up to Ra 0.8μm;

Size

tolerance

The precision requirements depend

on the process requirements

Coating

thickness

Usually between 7-8mm
5. Inspection tools
Dial indicator-0.001mm
Dial indicator-0.01mm
Vernier caliper-0.02mm
Micrometer-0.01mm
Measuring tape-1mm
Hardness tester
Coating thickness tester
Surface roughness tester
Dynamic balancing machine
Depth gauge
6.  Product Show
GCS reserves the right to change dimensions and critical data at any time without any notice. Customers must ensure that they receive certified drawings from GCS prior to finalizing design details.
---
Post time: Mar-07-2022