Manufacturing has shown no signs of slowing down in recent years. Manufacturing industry sales are on the rise, and machine tool orders are also on the rise. In addition to the mining and transportation sectors, there is growing demand from industries providing digital printing, packaging, photography, glass, processing , and conversion equipment. Whether you are looking for a replacement roller conveyor or a new transportation system, you should be familiar with roller conveyor design and procurement channels.  
Generally, roller conveyor is divided into two types, finished product conveyor and customized conveyor. You can contact some companies specializing in sales of finished product conveyor procurement, but this way has a disadvantage, the purchase of roller conveyor can not just meet your transport needs. Therefore, it is necessary to design and manufacture a more suitable roller conveyor. Direct contact engineers, according to their transport volume, transport intensity, temperature , and environment design custom size conveyor roller, at the same time according to the site design width and length.
To design a good conveyor, the supplier needs to have the following conditions:
1. With years of production experience and sufficient economic strength and production capacity.
2. Have a strong design team and engineer team, able to meet the needs of different customers.
3. The products produced are of good quality, and few customer complaints have been received during years of operation.
4. When confronted with product problems, suppliers can provide after-sales service patiently and carefully and take an active attitude to solve problems.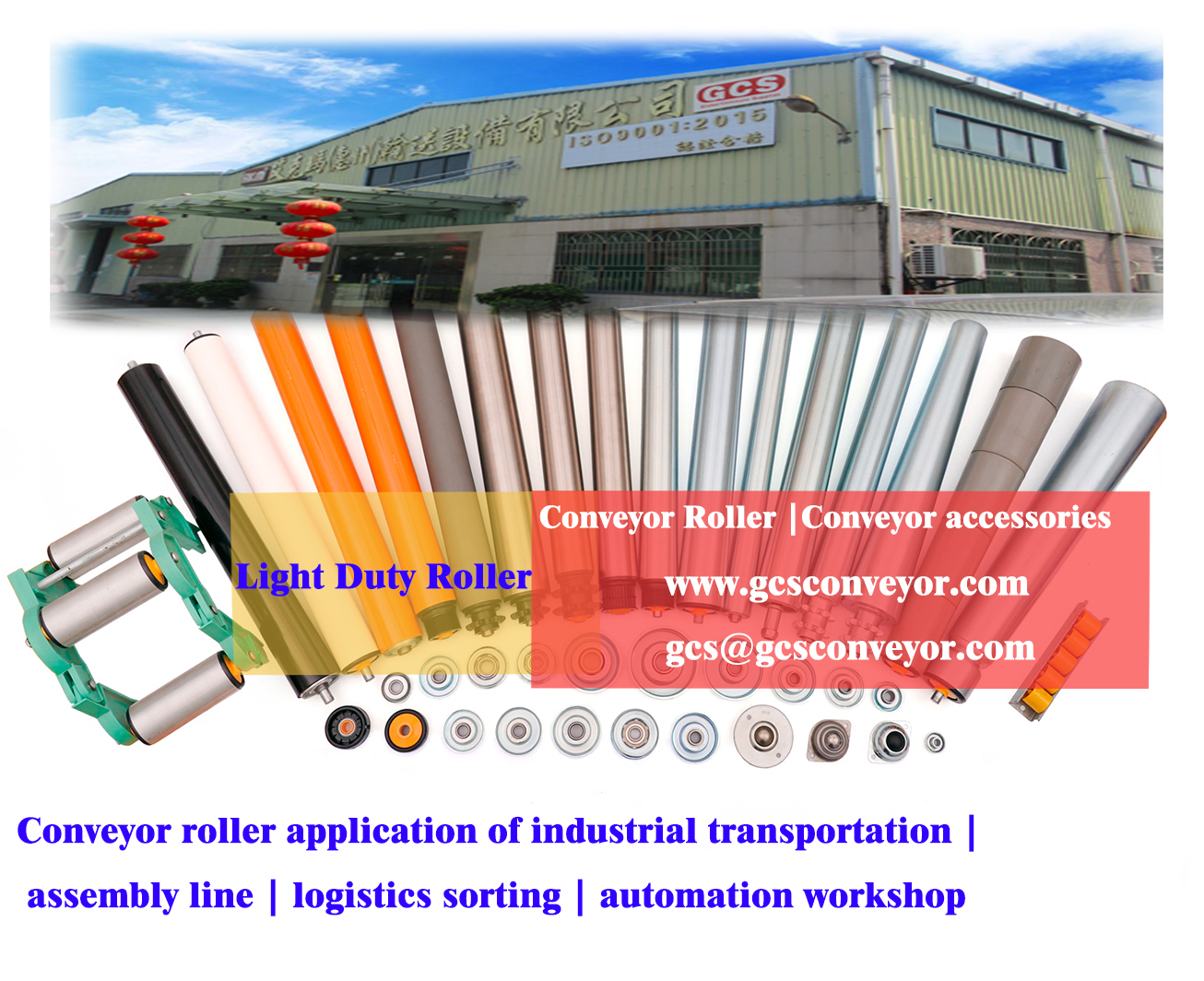 Among the many conveyor roller manufacturers, GCS conveyor roller manufacturer is your best choice. Established in 1995, GCS covers an area of 20,000 square meters and employs 120 people. In 2017, the company passed iso9001-2015 management system certification. Here you will find innovative products that we aim to customize your conveyor solutions. Whether its unique transportation needs, improve terminal efficiency, mining resource needs, our products can be solved.
GCS's experts, engineering teams are constantly developing new, efficient , and environmentally friendly methods to meet the growing demand for faster and cheaper order processing. We specialize in providing custom manufacturing solutions and focus on reducing production time and material costs. Let us work on your next design project. Arrange engineering consultation with us immediately.
GCS reserves the right to change dimensions and critical data at any time without any notice. Customers must ensure that they receive certified drawings from GCS prior to finalizing design details.
---
Post time: Feb-14-2022