The definition of conveyor rollers
    The conveyor roller is an important part of the belt conveyor and is the main support for the conveyor belt, used to support the belt and carry the goods. Trough roller, flat roller, centering roller, impact roller. The trough roller (composed of 2 to 5 rollers) supports the bearing branch for conveying bulk materials; the centering roller is used to adjust the horizontal position of the belt to avoid running off; the buffer roller is installed at the receiving point to reduce the impact of materials on the belt.

  Although there are many different structures, the principle of the structure is largely the same, mainly consisting of a mandrel, a tube, a bearing, and a sealing device.
  Importance
For belt machines, the main object of maintenance and replacement are the rollers, so their reliability and longevity determine their maintenance costs.
  An inflexible rotating carrier will increase the power consumption of the belt machine, and a blocked rotating carrier stick will not only cause the tape cover rubber to wear out but also may cause serious accidents such as the fire in serious cases, so the quality of the carrier roller is especially important.
  Applications

The pallets can be widely used on belt conveyors in metallurgy, coal power, mining, port, grain, chemical, building materials, and other industries.
  Rich variety
  We can provide
  Complete type specification
  Standard rollers, customized rollers
  1. Product features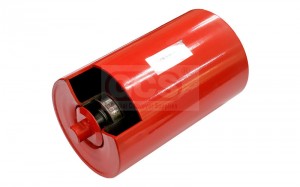 Designed with a unique concept, the product is formed at one time by precision machining.
  Complete vacuum sealing of the rollers - with internal sealing, three-slot labyrinth seal, plus V-shaped rubber ring.
  2. Summary of advantages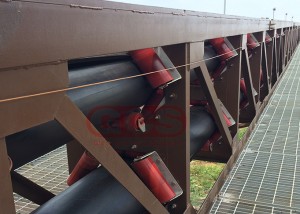 A. Wear-resistant, corrosion-resistant
  B. Good sealing, anti-static
  C.Dustproof and waterproof
  D.Long service life, low running cost
  F.Energy saving, environmental protection
  3. Application cases
Application Case-Material conveying system
  When you select products, you can choose different types of rollers or roller combinations according to the objective conditions and actual needs of the site
  For more information, please contact us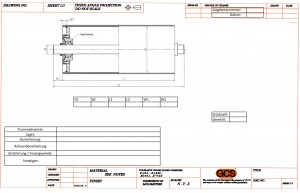 Related products
Steel rollers
Composite rollers
Aluminum roller
GCS reserves the right to change dimensions and critical data at any time without any notice. Customers must ensure that they receive certified drawings from GCS prior to finalizing design details.
---
Post time: Mar-14-2022