Conveyors are divided into roller conveyors and belt conveyors. Roller conveyors are usually used to transport light industrial products such as mail, transport, parcels and logistics. Belt conveyors are used in a wide variety of industries: aerospace manufacturing, automotive engineering, mining, thermal power generation, ports, metallurgy, cement making and other industries for the transport of bulk materials and finished goods. Today we focus on understanding the manufacturing process of belt conveyors.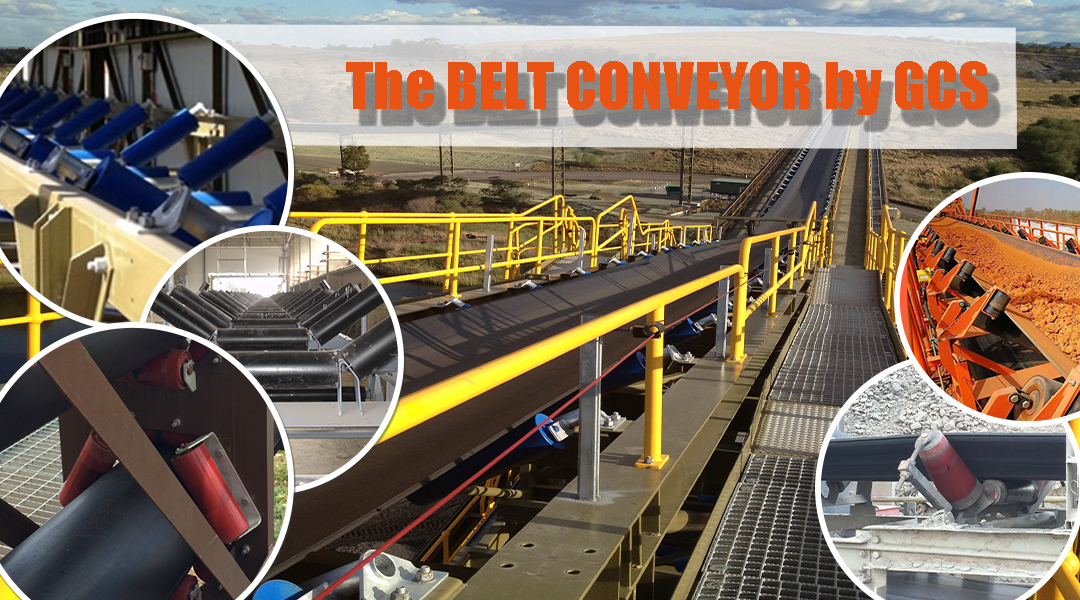 A belt conveyor usually consists of a diverter roller, a drive roller, a trough roller set, a centering roller set, a buffer roller set, a sweeper and a lowering machine. The exact size of the components depends on the size and weight of the material to be transported and the working environment. So we need to know what you are transporting. What are the weight and dimensions of the individual pieces? The temperature, humidity and dust content of the working environment. Belt width, belt speed and transport volume. You can also contact us if you have height requirements for the transport location.
Our manufacturing process is very efficient and consists mainly of incoming materials, stocking, unloading, tube turning, deburring, assembly welding, total assembly, polishing, cleaning, painting and packaging for shipment. In each step, we have strict quality standards to ensure the high quality of our products. In case of defective products, they will be reworked or scrapped.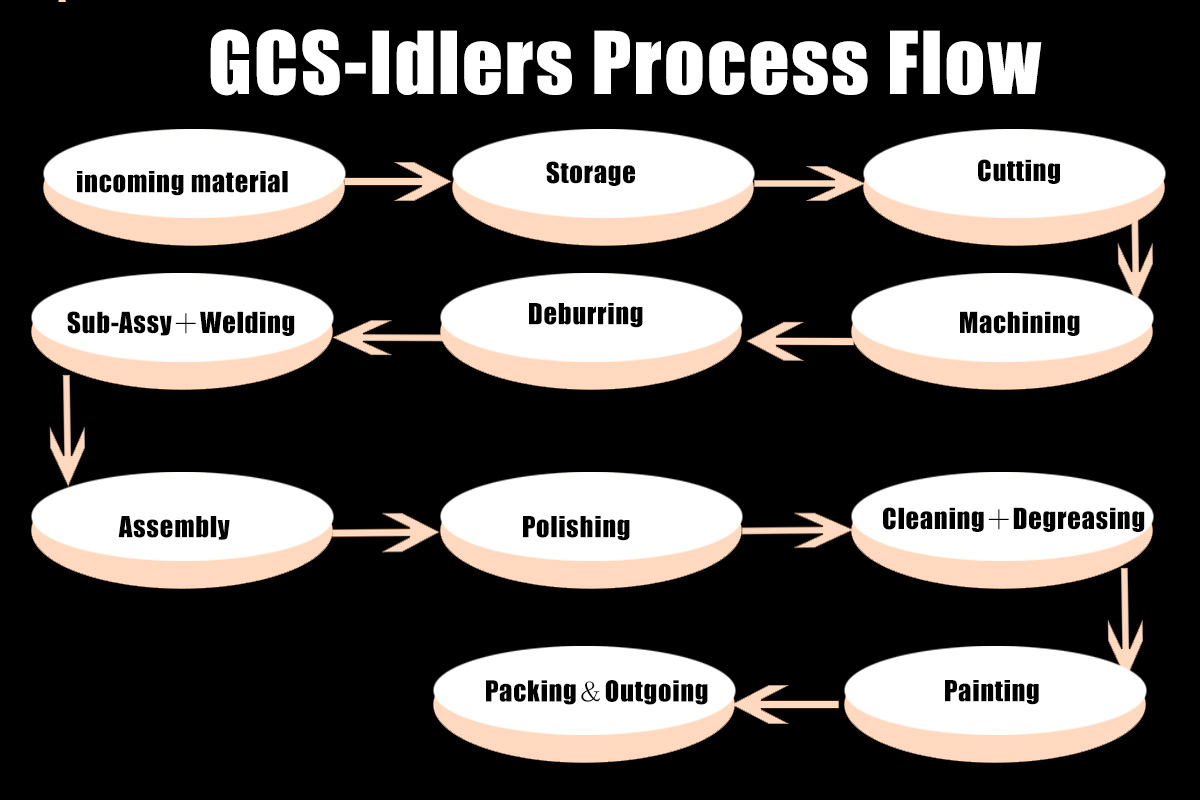 The undercutting process uses automatic plasma cutting to undercut and cut out the welding bevels, the bevel form is cut into V/X shaped bevels depending on the thickness of the barrel skin. The shaft is made of rolled or forged 45 or 40Cr steel. The mechanical physical properties should be under the relevant provisions of GB/T 699 High-Quality Carbon Structural Steel for No. 45 steel and GB/T3077 Alloy Structural Steel for 40Cr steel. When the roller is rubber-faced, the rubber layer should be firmly bonded to the surface of the cylinder skin and no delamination, blistering or other defects are allowed. The bearings are spherical bearings with shaft diameters ranging from 50-360mm and conform to GB7813-87 and JB2559-79 standards.
For this personalized, high-quality belt conveyor, contact roller conveyor manufacturer GCS for our expertise and patient service.
GCS reserves the right to change dimensions and critical data at any time without any notice. Customers must ensure that they receive certified drawings from GCS prior to finalizing design details.
---
Post time: Mar-11-2022